Spring 2023 Term
All meetings will take place in CoL Lithuanian Nationality Room
Questions? Email: JUB128[at]pitt.edu | Sign up for the mailing list!

January
Meeting Date: January 11, 6:00 PM
Game: Sakura Wars


• Developer: Red Company, Sega CS2 R&D
• Release: 1996
• Platform: Sega Saturn
Accompanying Reading: Wikipedia: Takarazuka Review
English Translation Patch: Romhacking.net
February
Meeting Date: February 8, 6:00 PM
Game: Illusion of Gaia


• Developer: Quintet
• Release: 1993
• Platform: Super Nintendo
Accompanying Reading: The Mental Female by Mariko Ohara
Available in English (with content alterations) or play in Japanese with Translation Guide.
Discussion Questions:
• Illusion of Gaia's writer had no experience writing for games, and the pacing of the game is strange as a result. How do you feel about the extended sequences where "nothing happens"? Does this kill the pacing for you? How does it feel to experience these sorts of moments, more typical to books or film, in a game where there's an expectation of interactivity?
• The game seems concerned, on some level, with serious issues around colonization and slavery – they're omnipresent in the setting despite not directly intersecting with the plot. How do you feel these sensitive subjects were handled? Were there any moments that were shocking or upsetting to you?
• The growth/progression system in this game is unusual – it's not a standard JRPG take. What works in the design, or is this experiment a failure?
March
Meeting Date: March 8, 6:00 PM
Game: The Missing: J. J. Macfield and the Island of Memories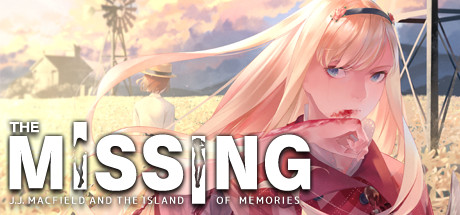 • Developer: White Owls, Inc.
• Release: 2018
• Platform: Windows, PlayStation 4, XBOX One, Nintendo Switch
Accompanying Reading: TBA
April
Meeting Date: April 5, 6:00 PM
Game: TBA – Discussion Group Choice!